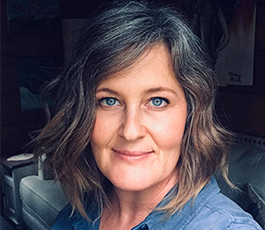 Alice Dean
Technical Writer
With nearly a decade of experience writing creative and technical content for stone, tile, and other surface professionals and being personally mentored by Fred Hueston, Alice knows the in's and outs of the trade. She has taken (and helped create) many Surface Care PROS Learning Institute courses, including:
Inspection and Troubleshooting
Historic Preservation
Essential Marble and Stone Restoration
Countertops and Walls
Grout Color Sealing by Color Seal PRO
Stain Care PRO
Understanding Sealers for Stone and Masonry
She is also the instructor for the Surface Care PROS Learning Institute course: How to Build a Case Studies Gallery.
Alice answers questions about stone, tile and other surfaces submitted by both consumers and professionals to the Knowledge Base via Surface Care PROS consumer site and Surface Care PROS Backstage. She writes syndicated B2C articles for consumers and B2B articles for professionals, creates case studies, and much more. Alice has a unique knack for presenting web content that effectively converts visitors to customers and also has a talent for producing compelling videos.
Alice lives in the mountains of Western North Carolina. She enjoys visiting her granddaughters and family, spending time with friends, painting, writing poetry, singing karaoke, and hiking. She also provides content creation services to home and property service providers (TopFloorWriter.com). Alice holds a Bachelor's degree in English with emphasis in Digital Media from the University of Central Florida.